This tatted necklace is the product of my "grapes/lilacs edging" evolution. This time I tatted over some heavy duty nylon coated stainless steel wire to give this piece some body and durability. I added beads to the flowers and used Marilee's hand dyed size 80 thread.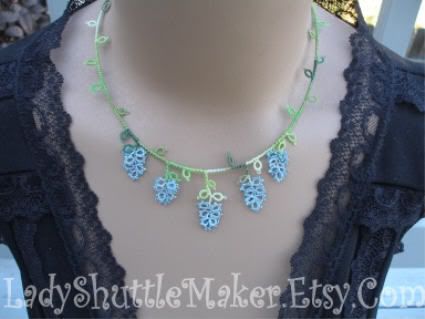 Don't you think this would be a perfect "Something Blue" for a bride?
Anyhow, I know that you, my tatting friends, know how much work goes into a piece like this. I am very pleased with the end product and cannot wait to do the next one.
This is my first tatted item to go up for sale in my Etsy shop.