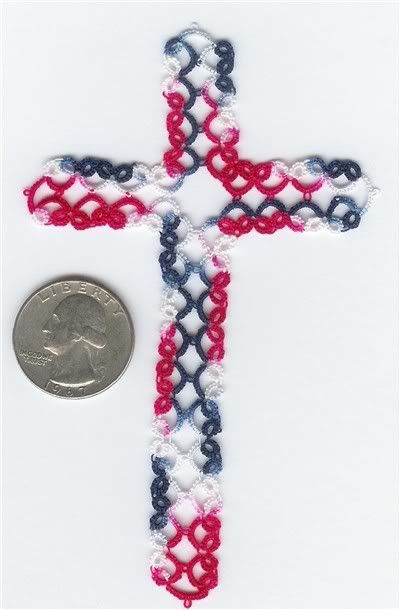 This cross is from Tatted Bookmarks published by Handy Hands, pattern "Heritage Cross" by Dee Powell. Page 24.
It is a super simple pattern and I altered it a bit to make it larger.
This is tatted in my hand dyed "patriotic" tatting thread size 80.
I put a few skeins up in my Etsy shop if anyone is interested.