Grandpa if you are looking at this then your birthday present is not going to be a surprise.....but I hope you like it!
These bolo findings were given to me by
Tatbit
and as promised I put them to good use. The tatted design is an original. It's grandad's mom who taught tatting to me so I hope he finds this to be special.
I am still trying to get into the Christmas mood...I set up my nativity set and was very thankful for the true meaning of Christmas. Jesus is the best gift of all!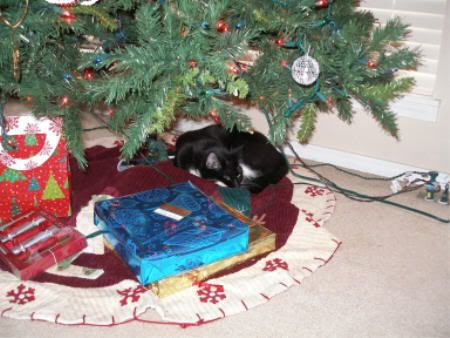 My naughty kitty has been having the time of his life playing with all the ornaments he can reach on the tree. Here is a picture of him exhausted after making a mess of my living room. I don't get too upset because I don't have much more time with him. I will miss his naughty little bottom when he is given away to the in-laws.