So, I guess I didn't clean up so well after the last tatting thread dyeing batch.
Someone
, and I am not going to mention who, traipsed through the studio and here is the evidence.
I guess I need to be more vigilent about cleaning in the future.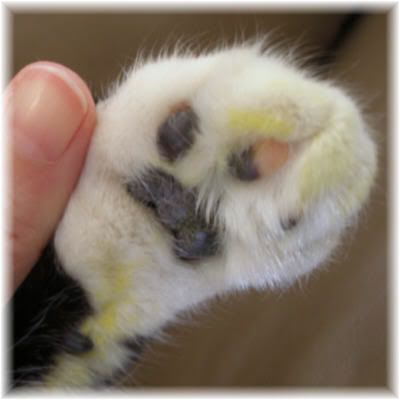 Here is my most recent HDT adventure; it is called "
BABY SHOWER
". And no, don't get any ideas, I am not making a personal statement here.
I've been wanting to tat baby booties and I wanted to use something more exciting than plain ol' one color thread so here it is: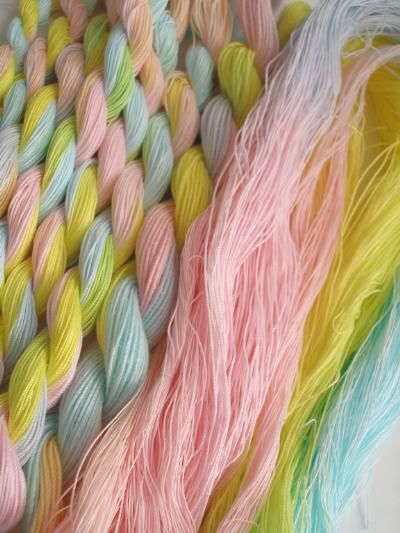 Today is my one year anniversary for my Etsy Tatting shop. I was very skeptical about Etsy at first but I must admit, it's been a decent year with them. I give them two thumbs up.
My sweetheart is busy working all day so we will celebrate V-day over the weekend.
I am very busy tatting today but I cannot show you what is is for awhile, but I think it will be worth the wait!
HAPPY VALENTINE'S DAY!