Sorry for the delay in presenting this pattern. The day after we moved in to our new Korean home, I fell ill and have basically been sleeping for the last 3 days.
Anyhow, I purchased a new scanner....(It is so much better than my old one) and I downloaded my diagramming software to my laptop so VOILA! Here you go! Enjoy!
"Heart Attack Edging"
This will also be located under "Free Patterns" here on this blog.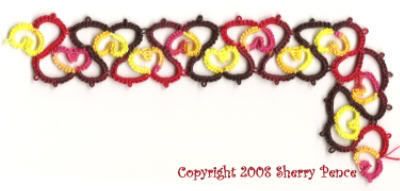 Buddha's birthday was recently celebrated here in South Korea and I chose these colors for the edging because they match the buddha decoration's everywhere.