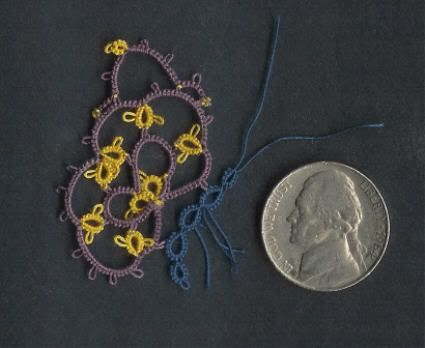 So I shared this tatting pattern in
Georgia Seitz's online tatting class
yesterday. It is a great class that I highly reccomend to anyone who has the time!
However, to my embarrassment the pattern I shared with the first class had a couple of confusing mistakes. The good news is that I had time to correct those mistakes for the second class. Now that it is "good to go" I would like to share it with you. Enjoy!
Butterfly Pattern by Sherry Pence
.