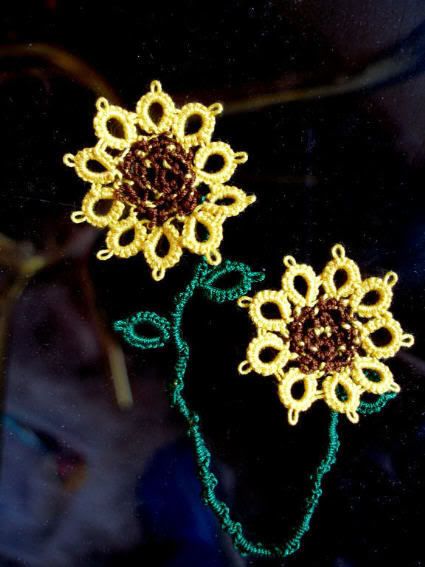 Well, I can no longer say that I have never seen another tatter tat!
Yay!
After being an isolated tatter for 17 years, I spent two fun filled days in Spokane, WA for the Shuttlebirds tatting convention with dozens and dozens of talented tatters. I am finally home after many hours of driving. I am sick (probably from too much stimulation over the weekend), I am exhausted and I have a ton of stuff to catch up on. But, be assured, I have many things to share in the coming days.
In the meantime here is a sunflower applique project that I did in
Karey Solomon's
class.
This was tatted with no cut and ties.