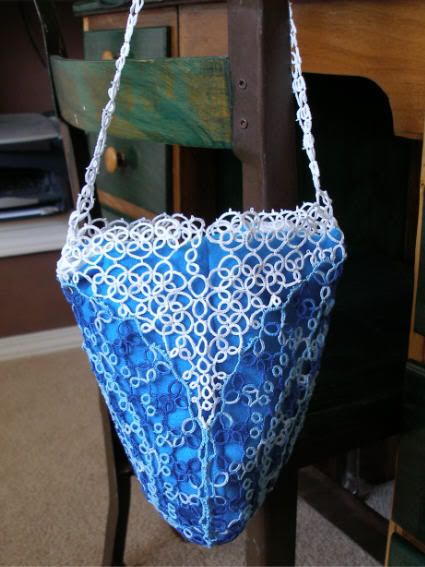 O.k, I got the zippered liner in place. It's alright but I am not totally in love with it. I don't think it does the tatting justice. I am a horrible seamstress and cannot quite get it right. But you can get the idea of what I meant for it to be. I will put aside this project for a couple of weeks and then come back to it with a fresh set of eyes.
I am glaze firing the new pic tip shuttles today so I hope to have some pics of them posted tomorrow!
It's been a long week.
Cheers everybody!