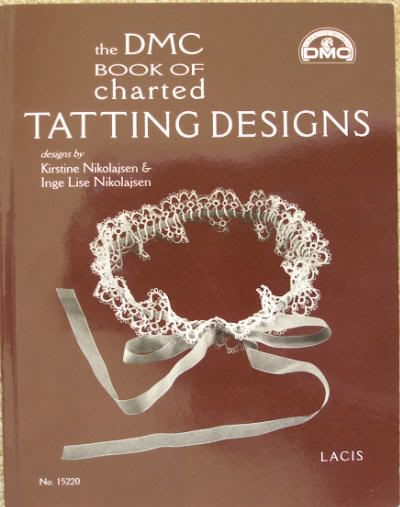 Wow, this is three posts in two days. We are on a roll folks!
My friend Diane sent this book to me in the mail today. I've already perused it and it is a wonderful book, I dare say one of the better tatting books that I now own. It is made even more special by a personal inscription on the inside. I will treasure it! Thank you so much Diane, you are a sweet and kindred spirit!
I have a deep passion for tatting and the tatting community. Today I am thankful for how the internet is bringing us all together. I love technology!
For the most part tatters are generous and kind and accepting group of people...wouldn't you agree?
I just feel so blessed to be a part of this community and I hope to give back as much as I have been given.
The
Tatted Ring of Bloggers
is already growing. I am hoping that this might encourage some of you to go "full-throttle" with your own blogs. I would love to see a strong tatted ring of passionate tatters.
Hope everyone is having an especially wonderful day!