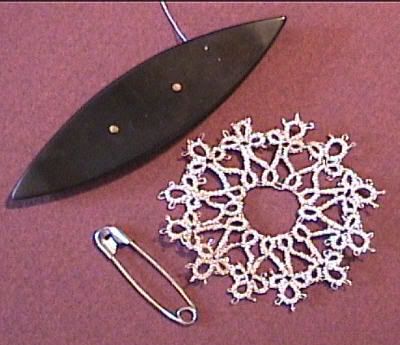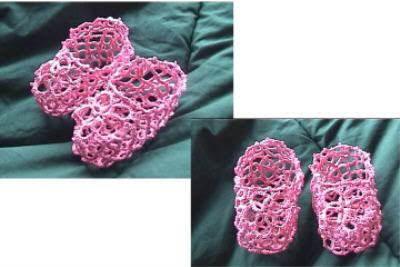 I finally found some old tatting pictures that I had been looking for. I think I mentioned them in a very early post. Anyhow, here they are. The quality of the pictures are rubbish because digital technology wasn't so hot back in 2000. That is also when these were tatted. The mini doily was tatted with some tiny silver fussy fussy thread that I will not tat with again. It is about the size of a quarter.
The baby booties are a pattern from Gloria Crowther's
Beginning Tatting.
They were tatted with some vintage thread that had metallic thread running through it.
I think I sold these baby booties on eBay for about $12. I was pretty desperate for money back then but I can tell you I wouldn't sell any tatting for that low of a price now.
My tatting has improved immensely since these items. I didn't know how to hide ends back then. But it is kind of fun to look back so that I can see how far I have come.
In fact this last year has been an amazing tatting year (as far as impovement is concerned) for me. The establishment of the
MySpace tatting group
was a catalyst for many wonderful things. The group challenged me to hide my ends and think of my work in a much more critical way. I was introduced to new threads. A friend in the group told me about the
Shuttlebirds
convention which taught me so very much and was the very first time I got to be around other tatters.
All those things led me to create this blog which also keeps me on my toes. Not to mention the joy of making ceramic tatting shuttles which helped me to think of tatting in yet another light.
I know I still have a lifetime of learning left, but I welcome all the new adventures and challenges to come my way.