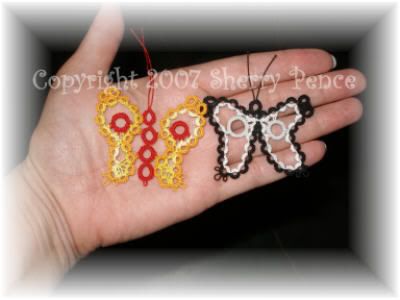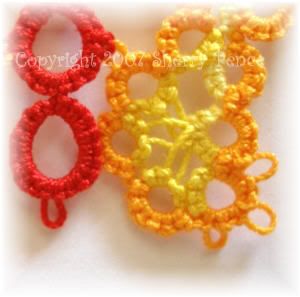 I re-tatted these designs (several times). Here they are in size 20 Flora. I added some embellishments and they will now stay this way. What do you think about the new picot treatment in the lower wings of Vegas 1? I've had this idea in my mind for quite awhile and tatted it up over a dozen times until I finally got it right! Whoo hoo!
Today I am leaning towards the first book being all butterflies....none of your standard four ring butterflies, but all of them truly exquisite for all levels of tatters.
I don't know....I may change my mind tomorrow.
Regardless of which will be the first book, I plan to do all three book ideas eventually.
I have also been working on more pottery with tatting embellishments and I can't wait to show you all.