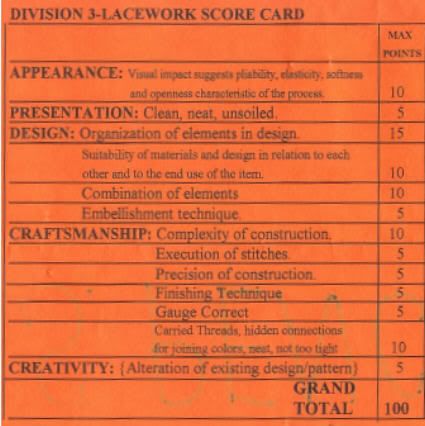 I brought home my ribbons and tatting yesterday from the State Fair. I didn't know it but my ribbons were worth some money and I received $12. Well, that was a pleasant surprise. That will cover the cost of the thread at least.
These score cards were attached to my pieces so that I could see what they scored on and what I can improve upon in the future. I hope you can read it. I thought they were pretty tough when scoring my work and was surprised that I won any ribbons at all when I reviewed my scores. My Best Of Show piece scored a 97 out of 100, but my others scored pretty low I thought.
These are certainly things I will think about when tatting from here on out. Maybe you will find it helpful too.
Also, I unloaded another kiln firing this morning and some of that work can be seen in my
Ceramics Blog
, if anyone is interested. And here is a teaser: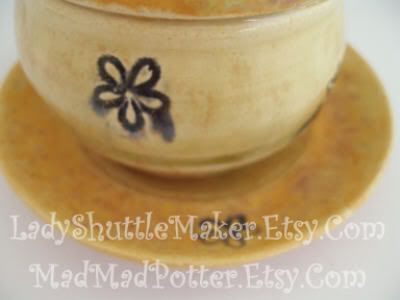 The glaze ran in the kiln but for some reason I really like it.