Thank you
Jon
, for sharing this technique. You gave such wonderful directions for this that I found it wasn't difficult at all.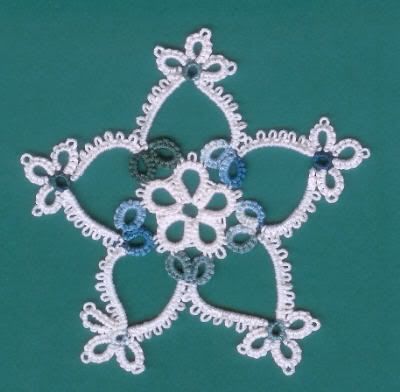 This is my first attempt and my tensioning could be better, but I quess it's not too bad for a first go.
I wondered what it would look like if I used this technique and threw off some rings and this is a little first draft motif I came up with.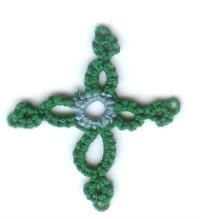 I have other ideas floating around in my head too. We'll see what transpires.