If this post doesn't make any sense, it's because I have completely lost my marbles. Apologies up front.
I am taking a few minutes out of my day to post this, because it is a well needed break. Our movers are coming on Monday to pack and load the items that will be going to Korea. Most of my tatting books and such will go in this shipment. So I have spent all day sorting and agonizing over what to keep for the shop and shuttlebirds and what I can do without for a month to six weeks. Aghhhh!
I am still furiously working on tatting shuttles in between all this other chaos. I have listed a particularly interesting one today: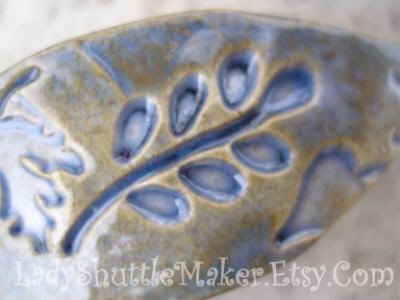 I love the way the glazes ran and created this moody shuttle. I have been experimenting with glaze combinations for years and this is one of my favorites....it doesn't often work on the shuttles....a little runny it can be.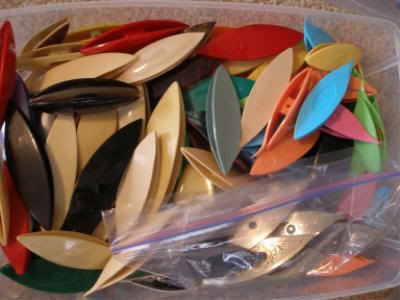 Note to myself: "Don't put all your shuttles in one basket!"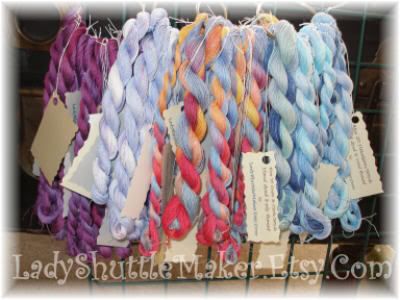 I listed a fruity purple hand dyed tatting thread blend called "Goodness Grapcious". It will make your mouth water!
P.S. If you notice some bugs with the ring, please be patient, Ringsurf is sorting things out. I have already noticed improvements today over yesterday. Also I apologize that this change was thrown on you...trust me...it was thrown on me too. Aye yie yie....like I need one more thing to go wrong...LOL!