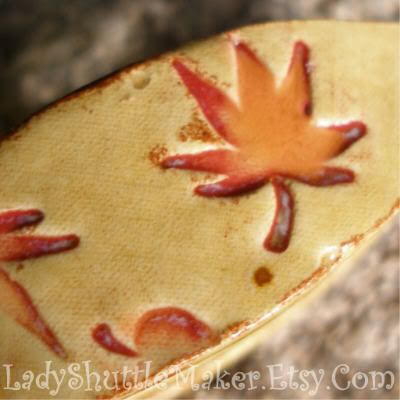 Just posted a new double decker shuttle.
I am having trouble leaving blog comments again. I don't know what's going on but I am certainly proud of all the fantastic tatting going on. I'm just going to say it here:
"You guys are AWESOME!!".
Perhaps when I feel better I can investigate this annoying matter.
Anyhow, I am in full designing mode right now...and it's a big project and when I say big...I am not neccesarily meaning in size but in tatting techniques. That's all I'll say for now, at the rate this is going I am guessing it should be done by the time I leave Korea.
Our household goods still have NOT arrived yet, so we continue to live out of our suitcases. I am getting weary of wearing the same few clothes over and over again, but the biggest bummer is that most of my tatting supplies are in that shipment and I am anxious to get them back.
I have full blown bronchitus right now, it's been a chronic condition for me but I have never had it quite this bad. I am doing everything I can to get well, so I can get back to blogging again!