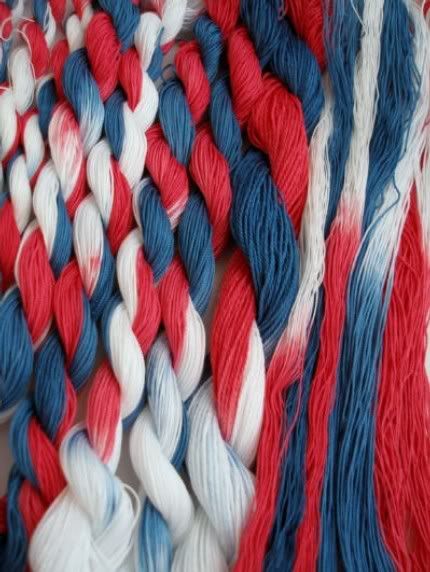 Now is the time to start tatting!
Get your Red White and Blue pride on right here folks:
Patriotic Tatting Thread
. You can celebrate the 4th of July with lots of patriotic motifs to give to your friends and family. Whoo hoo!
See
Tattycat's
beautiful star and
Heritage Cross
to see what it looks like tatted up.
Hmmm, that was my attempt at a commercial...I guess I better stick to creating rather than advertising.
We got word today that our belongings will be delivered on Wednesday! I can't wait! That means I will be back to dyeing thread again! And a bunch of new shuttles should arrive (in one piece I hope)
(((I'm doing my happy dance)))