4 hours on a crowded train, blisters, heat and illness....but I found the treasure I was looking for. And now I would like to share it with you!
100% SILK hand dyed thread.....and in size 20 too!
I had to dye it and test it before I could offer it up. I am happy to report that it is gorgeous and tats beautifully, so here it is ...exoctic pure hand dyed silk thread for my friends.
It took me FOREVER to find it and the vendors only wanted to sell me polyester...(yuck). But perseverence prevailed...(I am not one to give up easily.)
Now that I know it dyes and tats so wonderfully I need to go back and aquire more...hopefully this time at a better price. I need to develop bargaining skills as this stuff is NOT cheap!
Also this thread batch is called "Marina". I never even got a chance to list it in the Etsy shop the first time around.
I also have a couple of skeins in size 100 for you really sassy tatters out there!
Here is what size 100 looks like tatted up.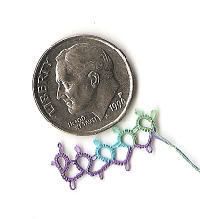 This dye batch is small so get it while you can...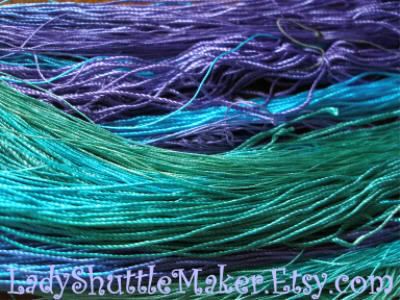 It's very shimmery!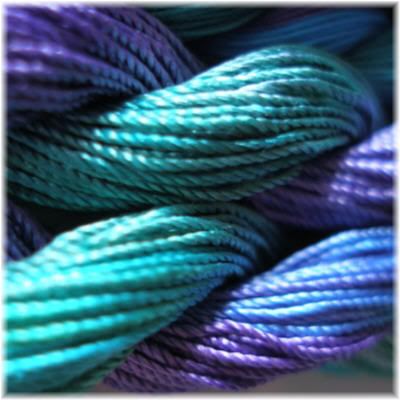 And here is a super DUPER close up!