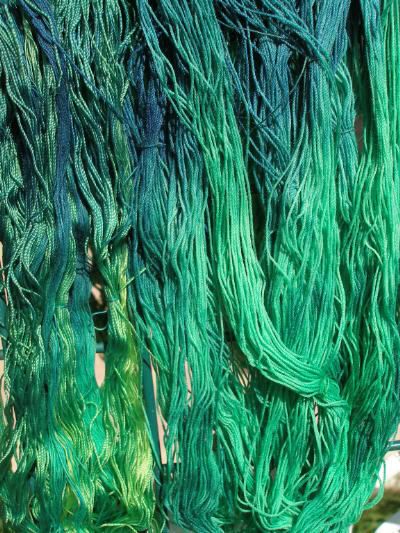 This is "Rainforest". It is still wet in this photo. It's in the sunshine drying right now along with some other colors.
I've always thought that 6 cord Hakelgarn had a special sheen to it and many of my customers have remarked upon that shine.
But it pales in comparison to the shine of the 100% SILK thread. Just take a gander at the photo. Silk on the left, Hakelgarn on the right.
I am really tickled with the silk thread so far and am working on a couple of silky tatting projects.