Introducing two new colorways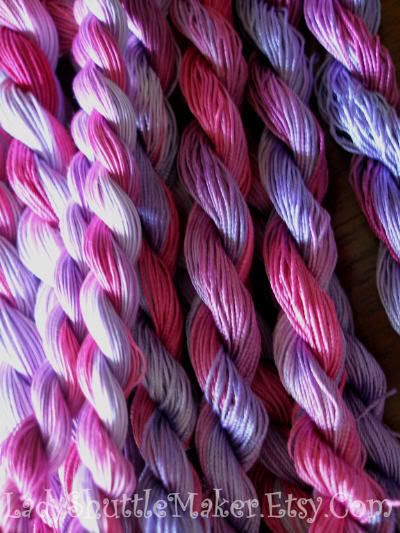 "HYDRANGEA"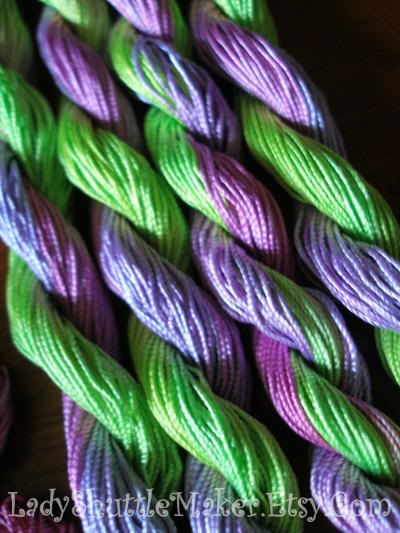 "Sue Hanson"
What else could I name a purple and lime combo tatting thread?
This is done in the new size 20 Silk tatting thread that I have aquired.
Actually Sue isn't the only tatter who has requested this color combo...yes you know who you are! But Sue is who I automatically think of when I think of this combination and I think she might get a chuckle out of this.