I am a big plant and nature lover. I am sure that I share that love with many of you out there. Nature is my inspiration for ...well....just about everything.
Before I moved to S.Korea I had to give away 22 beloved house plants. I promised myself that I would not go crazy and fill my living space with plants again because I can't take them with me when I go and it is heartbreaking to pour all that energy into them and not get to keep them. I rescued 2 plants that were left to die at the first place we stayed. I thought one of them (a bamboo plant) was dead but I kept watering it for three months and it just started sprouting about two weeks ago. And I couldn't help myself when I saw someone selling those purple clovers that I love so much, so I had to add one of those to my collection.
Yesterday I found myself at a wonderful nursery in Seoul in the midst of thousands of orchids. What's a girl to do? It was irresistable, so now I am up to four plants here in Korea. This Orchid cost only $9.00 and it is all MINE!
If I were back home I would throw a beautiful clay pot for it, but for now I'll have to live with a plastic one.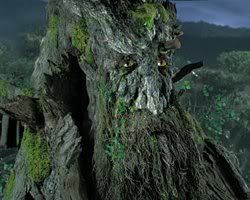 Remember this guy from "Lord of the Rings"? Treebeard the Ent is one of my very favorite characters so guess what? Hee hee, he gets his own hand dyed tatting thread.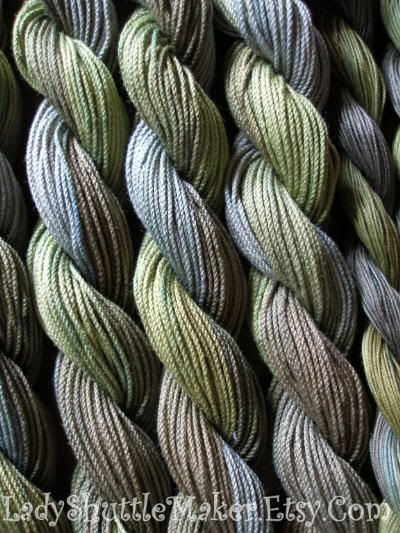 Can anyone now guess what my new project is? **giggle**