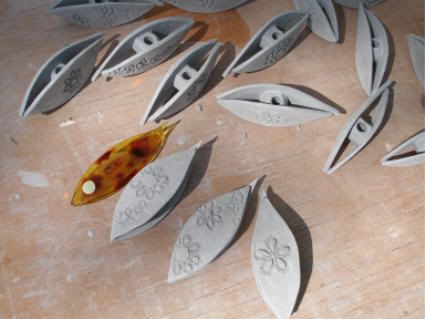 I am making new shuttles with pic tips for those who prefer that kind of shuttle.
These ones have impressed tatting designs too! These shuttles still have to go through two firings before they are finished. In these photos they are in what we potters call the "greenware" state. They are very fragile at this point.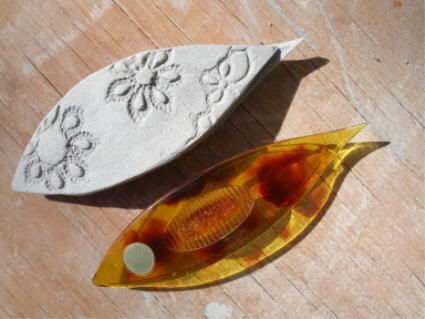 I threw in a clover shuttle to get some perspective on size. The smaller the shuttle the more difficult they are for me to make. Keep in mind that the the clay shuttles will shrink even more during the firings.
I have several deadlines coming up in the tatting and potting world, and since I have been sick with flu-like symptoms I am starting to fall behind. I can feel the panic creeping up my throat.
So I best get back to work.