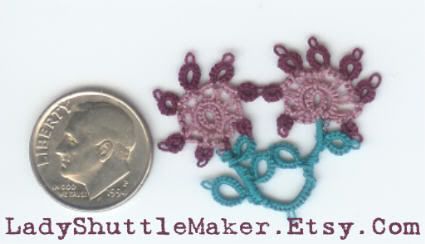 Here is a little motif I came up with while I was away from home this past weekend.
It is tatted with size 80 thread and I used three shuttles. With all my new designs lately I have been trying to tat continuously with not cuts or interruptions. Georgia if you are reading this, you would be proud.
I'm not 100% pleased with it but I do think it is a starting point for something much more interesting. I am going to keep playing around with it.