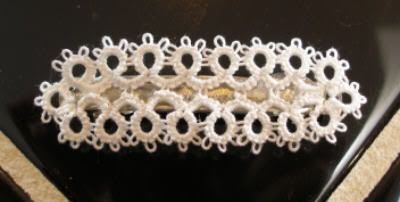 This is the start of the "special project". It's a barrette. I tatted a white base and then I added some 3D roses. I think I will add two more little motifs to this barrette today.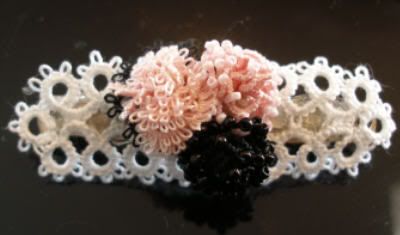 These are the colors in a new dress that I bought for my little vacation to go and visit my hubby. It is sad that my husband is deployed so much that in order to see him I have to go where he is. Anyway. the dress is mostly black with a little white and pink mixed in. So I decided to make something tatted to wear with it and I decided on a barrette. I am going to be wearing this outfit to a "cirque de soliel" perfomance and I am very excited about it.
Also, this will be my last post for about a week. But when I get back I am sure I will have lot's to share. And of course I am taking my tatting with me!