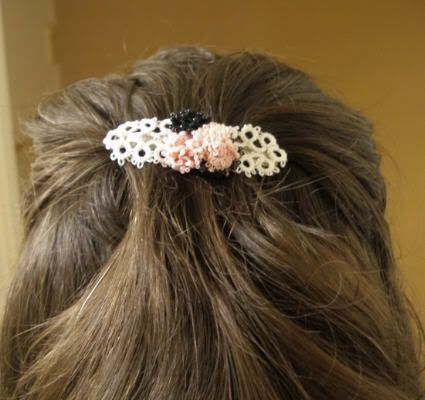 I had hubby take a picture of the barrette in my hair. I never found the time to add the other motifs before I left, but I still plan to do so in the near future.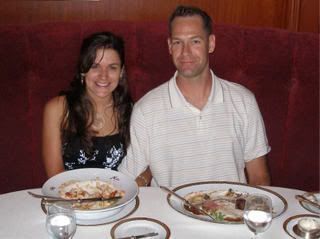 This is me and hubby sharing a wonderful fancy French dinner. We never get to do things like this so it was very special.
I came up with another butterfly pattern on the plane ride and will share that later after I have perfected it. Also, it was fun amusing the flight attendents with tatting.
I found a few moments to get on the internet today while hubby is at work. I plan to work on some more tatting today....probably poolside...(Yes, I know...life is hard). I'll be home again soon and back to the daily grind.