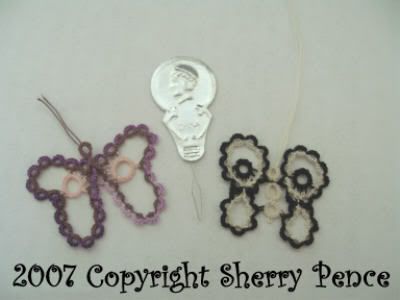 Here are the two new butterflies I came up with while on vacation. I was aiming for a quick simple tat. I think I achieved that goal. I may refine these a bit later.
I have so much on my plate right now I am just trying to keep my head above water.
If you check to the right I have finally put up my
Free Patterns
link.
The half butterfly is diagrammed. I feel there is some room for improvement yet, but as I refine my computer skills, with practice, I will eventually get there.
On another note: Can someone tell me what kind of lace this is?