The sweet is that I received my graded T.A.T,
Tatters Across Time
, packet in the mail. I am happy to report that I passed and received my Apprentice pin.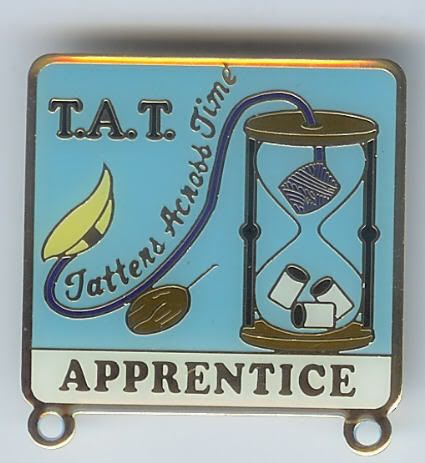 I was wondering how this program was going to work, and now that I understand how it works I am very pleased with it. If I were to grade the program I would give it a solid
"A"
. I loved how the judges broke down the criteria and showed me how I can improve my tatting. I did learn a lot in the first course. I highly reccomend it for anyone who wants to challenge themselves to be the best tatter they can be. My tatting has definately changed for the better. Since I've taken the course, I now try to tat every item as if it were going to be judged.
The course is challenging and time consuming but WELL worth the effort. I will definately be continuing towards the Master Tatter status.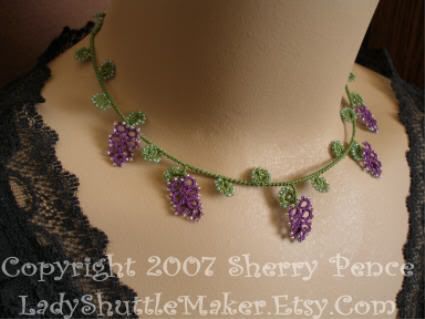 This is my newest necklace that I have added to my Etsy shop today. These necklaces are tatted with size 80 thread and include the tiniest glass seed beads available. And I must say the photos do not do them justice. They look much better in person.
Finally, on to the bitter. I found out this week that my husband will be deploying to the middle east for one whole year. I feel like I am suffocating when I think about it. I am trying to keep my head high but it is very difficult. My husband is my very best friend and I don't have any children to occupy my time. He has been gone a lot over the past few years, but never for an entire year straight. It will be a few months before he leaves but it is weighing heavily on my mind today. Hopefully I will adjust to the idea before he goes. I don't know how those other brave wives do it. They must be much stronger than me.