Whoo hoo! I can't believe it! 100 posts in six months. To celebrate I have selected three ceramic shuttles with pic tips to list on eBay. Here is an opportunity to get one of my $40 shuttles for only $10
Shuttles on eBay.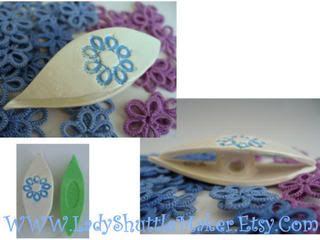 I have also decided that starting next month I will list a
"Shuttle of the Month"
in my Etsy shop. It will be a featured shuttle with a special savings to go along with it.
I have had so much fun with this blog. I certainly have plans to continue. I have made so many new tatting friends and learned so much already. I can't wait to see what the future brings.