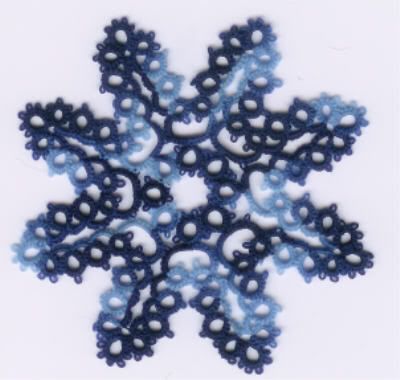 I went hiking with hubby this weekend and it snowed on us. I decided to go home and make a snowflake to celebrate. This pattern is from DMC's
Tatting for Today
#15209
"Tree Top Ornament"
, Pg 6.
I have to say that it wasn't all that fun to tat, I started to get really bored half way through but I think it turned out well. It is a very attractive pattern.
I tatted it for a specific reason which I will share later.
Does anyone know the best way to stiffen this piece?