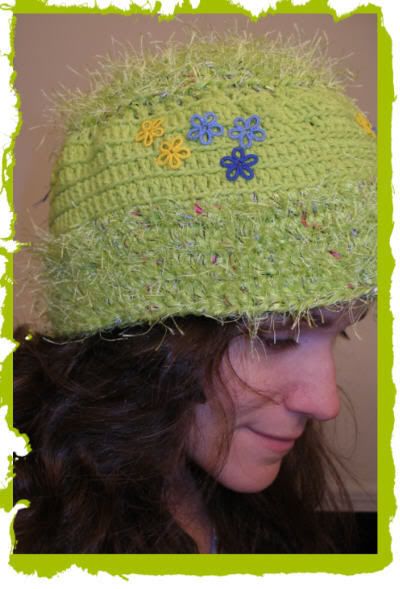 I am making a few crochet hats for gifts this year and while shopping for my favorite "Sugar and Cream Cotton yarn" by Lily, I did something crazy and picked out this chartreuse color...totally out of my comfort zone. I know it's a crazy hat but I just love it. It is so HAPPY!
I sewed on some little tatted flowers and voila!
While crocheting (which I really don't know how to do properly) I finished this sweater for my dog. I am quite proud of myself because it actually fits her comfortably and it doesn't look too bad either. She is a big dog weighing in at 70 pounds. She is a german
shorthair
, and we are huge fans of the snow, so she needs a little something extra for warmth.
She looks a little disgusted in this photo. That's because I made her try the sweater on like 14 times for adjustments and this picture was taken late last night while whe was trying to rest. She is such a sweetheart!