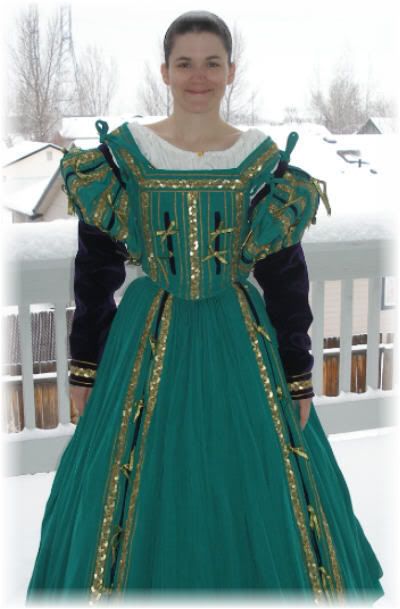 While my sister was visiting, I finally got the chance to try on the renaissance dress that I purchased awhile back. Putting on the costume is definately a two person job and I can see why there was a need for "Lady's Maids" back in the day. It took about 40 minutes to get into and all put together. It would take much longer to finish all the other little details like make up, hair and jewelry. Anyhow, I really like the dress, it is ever so detailed. It is also very heavy...about 20 pounds. It needs some adjusting to fit me better...or if I could just gain some weight in the right places...
Ah well.
I also wanted to brag on our own
Elizabeth
, she created this gorgeous Etsy Treasury.