The sun is so glorious today. It feels like Spring is just around the corner. And after such an awesome snow-filled winter I think I am ready for the next season. All the threads I have been dyeing lately are so "Springy".
In the past I have painted a series that I call "Lazy Dasies", so that inspired me to create "Lazy Daisy" hand dyed tatting thread.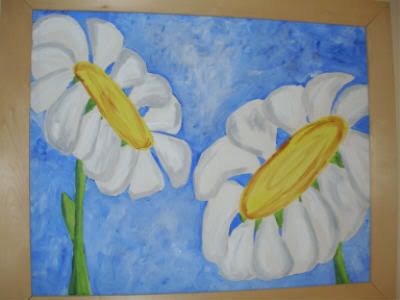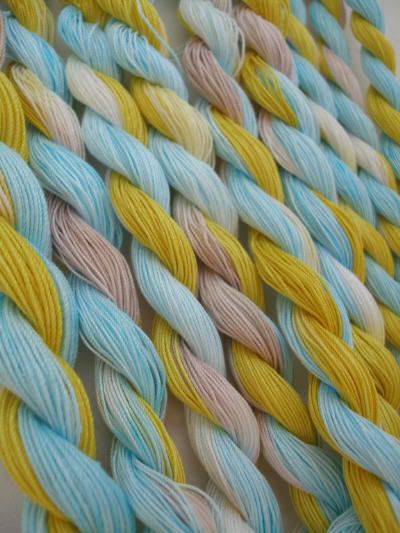 Also, I have finished blocking the "Fuchsia" doily. I had so many cool ideas while tatting this that I am still re-working th pattern...hopefully the third time will be the charm.