To celebrate the debut of my first 2008 shuttles, I have listed a tatting shuttle on
eBay
starting at only .99 cents.
Here is a sneak peak....it's a beauty and it has a pic tip to boot!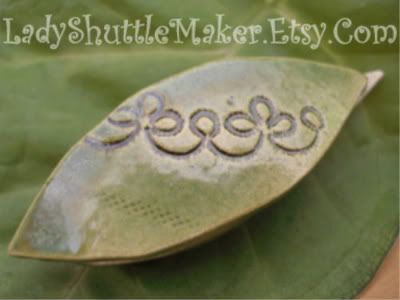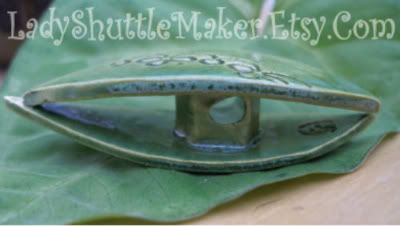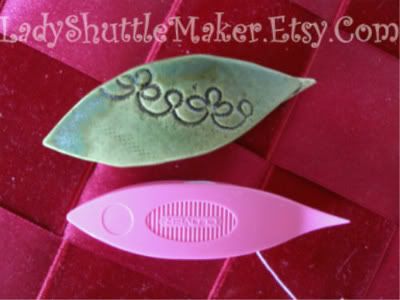 Good luck to whoever bids on it!!!!
I have listed the first 6 assorted shuttles in the Etsy shop. I have made some changes in the way the shuttles are listed. It is a lot of extra work for me, but it is more helpful information for you! Each shuttle has it's own listing/catalog # with more detailed information about that specific shuttle, especially in the area of photographs. I sure hope you enjoy perusing them. More tatting shuttles will be listed a few at a time throughout the next year.