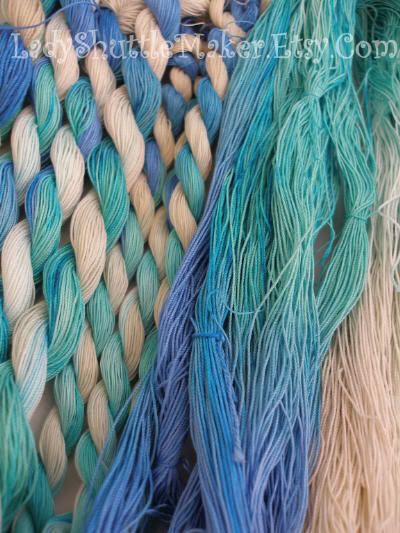 I used to live in Pensacola and the beach is the only thing I miss about it. I have had this color combo for HDT on my mind lately. I was delighted when hubby came home from work, saw it and exclaimed, "Pensacola Beach"!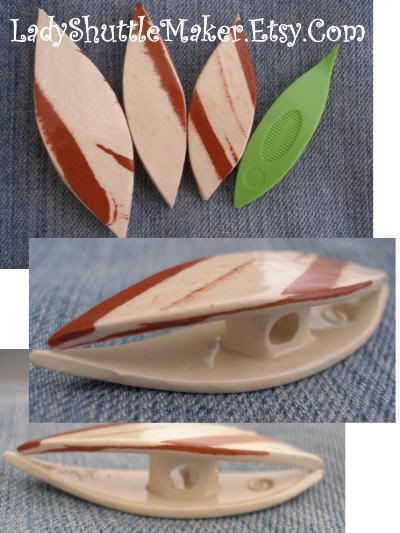 This is a new line of shuttles I have been working on. In pottery terms this technique is called "agateware". I have combined red and white clay to create this natural earthy look. It is covered in clear glaze and the natural swirling patterns make each one unique. These tatting shuttles are very light and have that "musical" quality to them.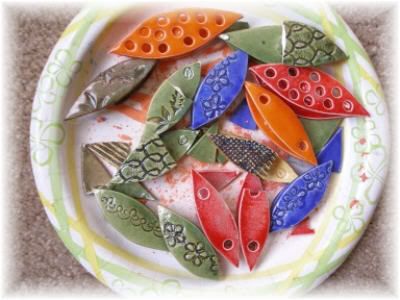 Here is a peak at some of my recent losses. You can see some of my ideas in this junk pile. Hopefully I will have some successes to share soon!
I told you I would have a lot to blog about.....