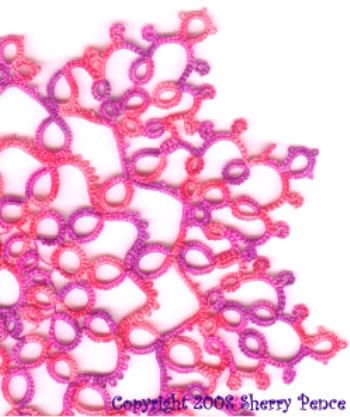 "Fuchsia" size 20 Hand Dyed Tatting Thread
Tweak is such a funny word. I'm not finished tatting this last round, and it still needs to be blocked but I haven't posted in a few days, so here you go.
I am loving this pattern more and more. I have had a couple more ideas to refine it so it will be a little while before I release the pattern. Another thing that makes this pattern perfect for hand dyed thread is that it uses just under 1 50yrd skein. I will probably give this pattern away free with HDT purchases. Again this is 100% continuously tatted leaving only two ends to hide when it is finished.