My hair is pretty long and I decided it was time to tat with a strand. The little speck near the clover shuttle is my first tatted ring with hair. It is a ring of 5-3-3-5.
I found a little magnifying glass and took another picture. It isn't the nicest tatted ring in the world up close but without magnification you cannot really tell. I didn't really enjoy tatting with hair so I probably won't do it again...there is something gross about it.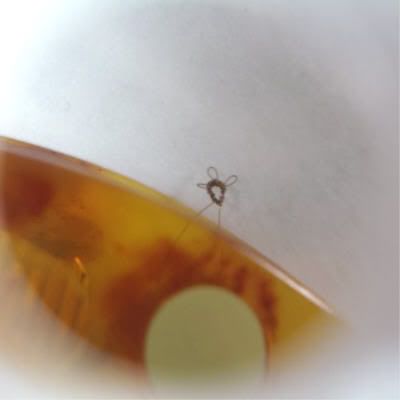 The thread in the previous teaser photo is my HDT "Tulips" and "Chocolate covered cherries."
I'll show a full picture soon!