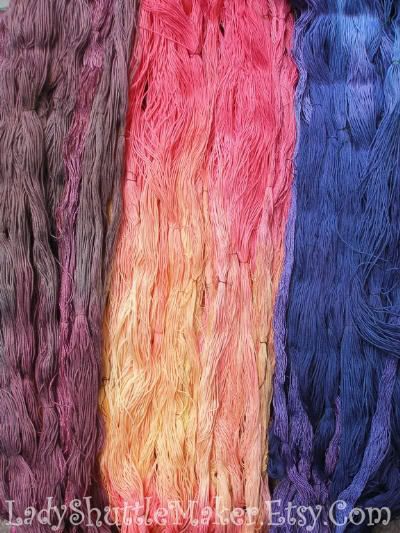 These hand dyed tatting threads are drying. We have a new batch of "Rapsberry Mousse", "Royalty" and introducing "PEACH PANDOREA".
That's what I am calling this thread.
With the help of many tatting friends, most specifically
Clyde
and
Pamela
our best guess is that the mystery vine flower is in the Pandorea family.
You guys guessed I was going to make an HDT from it...didn't you?
I searched high and low and came home with a very small batch of 100% SILK size 80. Also I found this really cool
8-cord
size 10 tatting thread.
I like to test the threads before I jump all in and make a big financial commitment, but I think now I am going to have to go back and get more.
These new colors and threads sizes are available in my Etsy shop.