Well in spite of my rotten luck with secret exchanges in the past (9 out of 10 exchanges I have been forgotten and left to feel very sorry for myself) I decided to join the "Here be Tatters" summer exchange. I know that exchanges are about the giving and not the receiving, but it is nice to be acknowledged in the very least.
Anyhow I am very excited to send my partner her package. I just finished it up and I decided to share one very small part of what is included.
I won't say anything about it and since it is just one of many items it won't spoil the surprise. Hmmmmm....I wonder who my partner could be????
It seems like everyone has joined this exchange and it is going to be so fun at the end of the month to see what everyone has given and gotten.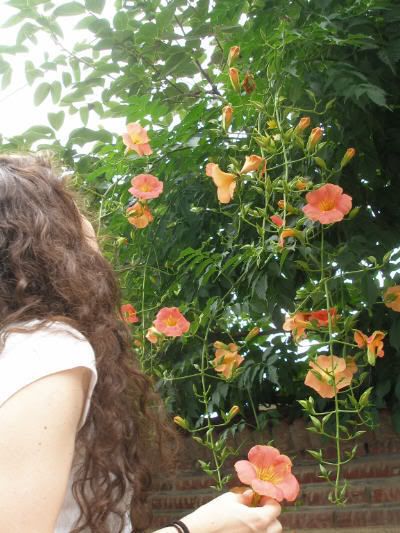 I still have not found out what these flowers are yet. Everyone has been really helpful...but there has not been a definitive answer yet. I am on the fence about them being Hibiscus ...because they don't have that large phallic stem in the middle.
We had a monsoon yesterday which knocked most of the blooms off. But hubby was nice enough to take this picture so that you smarties out there can get a better size reference.
I had enough energy today to do a little exercise...which is a BIG deal. I think I am on the mend.