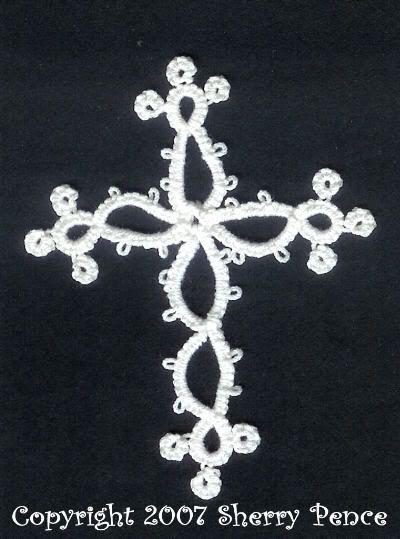 Believe it or not but this is what I was trying to achieve with that mess I posted about below. It took me three tries to get it. And looking at it now it looks quite simple. But looks can be deceiving. This is a two shuttle pattern. Since it is a cross and it is simple in appearance could anyone let me know if there is already a pattern out there like this one?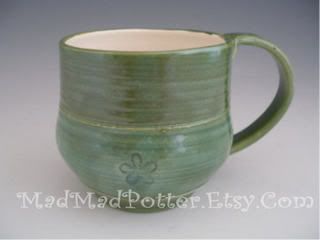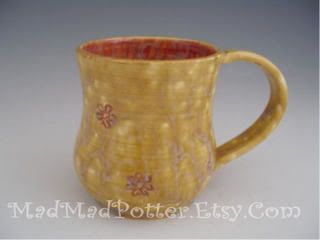 These are two tatting mugs fresh from the kiln. I am very pleased with them both and they are available in my Etsy shop for purchase.
The
Tatted Ring of bloggers
is steadily growing. Another incentive to join is that the "search" is set up to display the blogs with the least amount of traffic first. It is a guaranteed way to send more traffic to your site. I am leaving the "joining" up to each individual. You are the only judge of whether your blog is appropriate for the ring or not. All rules and instructions for this ring can be found
here
.
And lastly, I am going to put a "free patterns" link on this page soon. I am re-working the patterns in a format that one can expect from me. Not only will you get free patterns (everyone likes
free
right?) but also, so that you can get a good idea what to expect from any future publications I might put out.