It looks like I am going to do this one to death, just as I did the grapes. What can I say? I get fixated on ideas sometimes.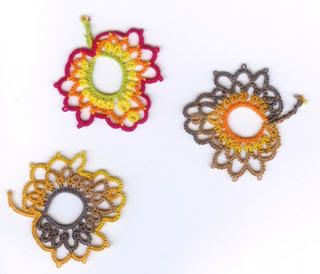 I've been having too much fun tatting these! I'm not the only one...have you seen
tattycat's blog?
?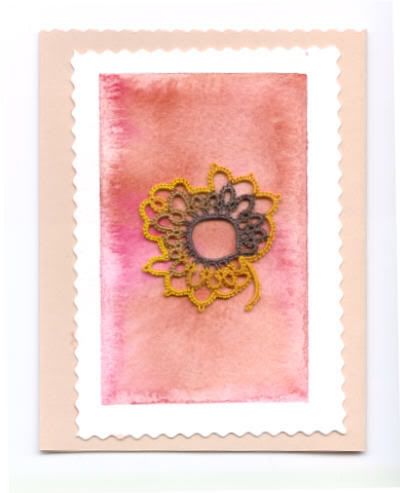 Here is Mary Konior's card. Just in case you missed it the first time. Mary is entering a nursing home and we are going to shower her with cards. She is a beloved tatting author. If you want to participate, please contact: Georgia Seitz AKTATTER@aol.com
Finally, as if you couldn't get enough: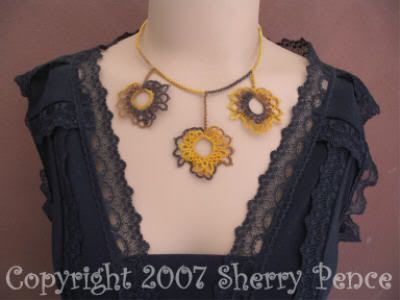 I thought... could I?...maybe?... and yes it worked! I am tickled to say that this necklace is tatted in one continuous, unbroken thread. Whoo hoo!