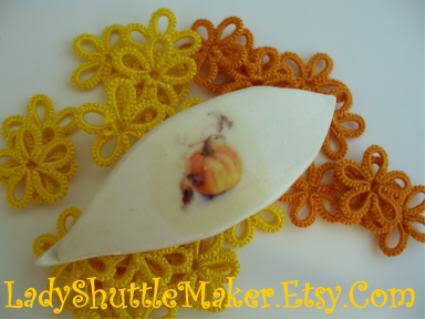 As promised here is the first
"Shuttle of the Month"
I am offering in my Etsy shop at a very nicely discounted price.
October is my favorite time of year. I love the harvest season and the changing of the leaves, the crisp mornings and the pleasant afternoons, and not to mention it is my birth month. I think everyone loves their birth month.
I love pumpkins and their pumpkiny color so this shuttle is a tribute to all those things.