Two new tatting threads. These blends have been on my mind for months now and I am happy get them out of my overcrowded brain.
I was going for gold with "Karen's Halo" and I got as close as I am ever going to get without it being actual gold. I am very pleased with this colorway!
It is named for a friend and very sweet lady that I had the opportunity to meet at Shuttlebirds. Karen is an angel who rides a motorcycle! Cool huh?
Next up:
"WEEPING CHERRY" HDT tatting thread is named after my tree that I brought back to life. You'll see why after you see the inspiration photo.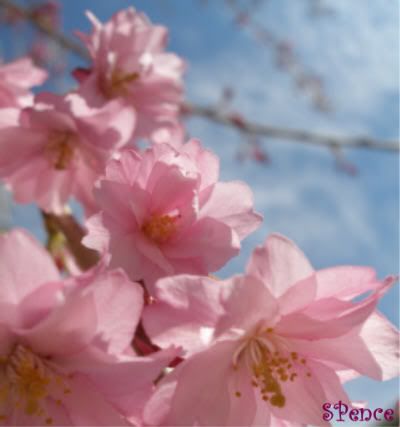 I am feeling very homesick. Thinking of my tree is comforting to me. It's not so much that I am a stranger in a foreign place than that my health is continuing to decline. I miss my healthy routine back home. I don't have access to my favorite healthy foods. I really miss hot yoga and all my yoga friends. I miss being able to breathe and not having my eyes burning all the time. I dream of fresh air!
I've been taking more medications than I ever have in my life and I don't see the slightest bit of improvement. I think I am just very frustrated because I am soooooo exhausted constantly.
O.k. I'll stop whining now :)